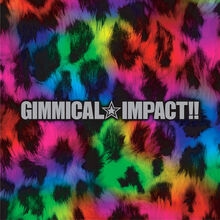 Hello all,
My main focus is on the LM.C page. They are my favourite band of all time, no joke. Though I don't follow bands or singers in terms of their whereabouts or when they go on tour, I keep their releases organized. This means knowing the difference between the "Normal Edition" and "Special Edition" album art, which tracks were on which edition, if it included a DVD or bonus of any kind etc.
I have a few songs by some other visual-kei bands but only one or two songs; where as for LM.C, I have around 36 songs (That may not seem like much to "dedicated fans" but that's a lot of one artist's music for me)
I am also in the process of adopting this wiki so I can organize it. I've made a blog post about it, please check that out when you have the time.
Favourite LM.C Songs
PUNKY HEART
My Favourite Monster
SUPER DUPER GALAXY
Bell the Cat
OH, MY Juliette
GHOST HEART
No Fun, No Future
Sentimental PIGgy Romance
DIVE TO FANTASY
Fight Club
My Favourite Wikis (and My Status)
Admin , Bureaucrat & Mod
Member
Community content is available under
CC-BY-SA
unless otherwise noted.